Jennifer Sicotte, mother of 3, Holyoke, MA
"It may not be so common to have a doula when you've already birthed two children. However, my husband and I wanted doula services this time – whatever it would take to make labor as smooth as possible at the age of 36.
read more . . .
"I have to say we were MORE than satisfied with the outcome of our decision. As a childbirth educator and doula, Erika helped us draw up a birthing plan that completely suited our needs. We left open the possible use of an epidural. Because we are Jehovah's Witnesses, we had full and frank discussions about our beliefs. Erika understood our beliefs about no blood transfusion. The day of my labor Erika showed up prepared physically, emotionally and professionally. It was like having your best friend there to help. … Erika worked along with the midwives at Holyoke Hospital as part of the team. When I was having a hard time focusing in the strong parts of labor she really knew how to help me refocus and calmly breathe through it.
"I don't think I would have had such a beautiful and embracing experience without Erika there. Thanks to her, my labor experience and the birth of my third child went well and my daughter was born healthy and happy with high apgar scores and no complications. I only wish we had hired a doula for the first two births!"
---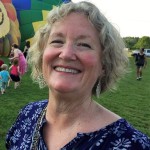 Vicki Elson , M.A. Childbirth Educator, Northampton, MA
"I certified Erika in childbirth education then co-taught with her.
"Erika is deeply compassionate, utterly reliable, eternally educating herself, and as smart as she is sweet".
Visit Vicki's website at http://birth-media.com
---
Amanda Stone, Fitness coach, mother of 2, South Hadley, MA
"Being only 21 when I first became pregnant, I was excited, nervous, and a little scared of the whole pregnancy and labor process. I remember waiting for what seemed like hours at the OB/ GYN office and only getting maybe 5 or 10 minutes with the actual doctor. I had a lot of questions that I just needed more time to talk about with someone, but I wasn't getting that at the doctor's office. That's where meeting with Erika really helped me out. I had time to ask questions and she helped me with so much important information. I was prepared and felt comfortable when the time came.
read more . . .
"I remember going into labor and feeling excited that it was finally here and still nervous. Once I got to the hospital and Erika was there with me, I felt more relaxed. I knew I had someone there to advocate for me. We had talked about what I wanted beforehand, so when I really couldn't concentrate on advocating for myself, she was there ready and willing. She knew and supported our decision to have an epidural. Erika possesses this really relaxing quality which makes you feel at ease during what can feel like a very overwhelming experience. I would describe Erika's presence at the birth as calming, reassuring, and supportive.
"I only had three people in the delivery room with me: my husband, my best friend, and Erika. I choose to have the people I had because of their energy. I remember having to tell people I love, like my mom and my mother-in-law, that I didn't want them in the delivery room. That was hard but I knew I needed calming energy.
"I knew I could count on Erika to be by my side, helping me through one of the most difficult things I have ever been through mentally and emotionally. I remember the support she gave me before my pregnancy, during my labor, and even after the birth of my daughter. I would recommend her to anyone as a doula or childbirth educator!"
---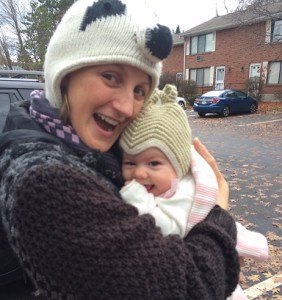 Andjela Azerbagic, Holistic Nutritionist,  mother of 1, Northampton, MA
"Erika and I met at a childbirth education class that she helped facilitate. I had missed a couple of classes so Erika graciously offered to help me catch up on the material at my home. I felt more comfortable knowing what to expect in childbirth and learning at my own pace, with extra time for questions. With her practical experience as a doula and her scientific background from midwifery training, she thoroughly explained different stages of childbirth. I planned to birth naturally and Erika supported me completely.
read more . . .
"I felt taken care of and very safe with Erika. She taught some simple meditation and relaxation scripts. I felt more relaxed while practicing meditation prior to and then during childbirth. And I love her music and labor techniques.
"Most helpful for me was her unconditional care and giving of herself that I experienced. For a first time mom, this is a huge consideration. I could count on her during any stressful or anxious time prior to the birth, whether it was answering my questions or inviting me to her house for an air-conditioned refuge I didn't have at home. She took care of my mom who barely speaks English and drove her home after the birth. She was calm and connected which I needed to balance out my anxiety. Erika held a beautiful space of love and caregiving for me.
"I would definitely recommend Erika to others as a childbirth educator and a doula because she is awesome and she cares! And I cannot thank her enough for the gift of yourself that you gave me. My baby girl, born naturally, felt your love and care all along and this made a huge difference in my life."
---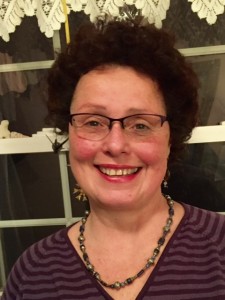 Donna Jackson-Kohlin, CNM, MS, Midwife at Baystate Medical Center, Springfield, MA
"I have known Erika for almost ten years.  I first met her in the Dominican Republic as part of a non-profit project, Asociacion ADAMES, that aims to decrease maternal and fetal mortality and morbidity through education, leadership development and assistance with resources.  Watching her connect as a doula, first with laboring moms in the Dominican Republic, and later, with mothers in Springfield, MA, has always reminded me why all women should have the services of a skilled and caring doula throughout pregnancy.
read more . . .
"Erika models loving, informed patient care.  She knows instinctively what might help a mother and her designated family members to feel secure and more autonomous.  She works as well with first-time young mothers as with moms having high-risk pregnancies.  Her calm and committed approach to support in labor and birth is welcome and appreciated by the women in her care.  She actively pursues knowledge of current obstetric practice and evidence-based care.
"Erika is an exceptional doula, patient educator, and warm, supportive presence from the onset of a patient relationship, through the postpartum period.
"As a midwife,  I can highly recommend Erika as a doula and childbirth educator, and I have always been impressed by, and grateful for the opportunity to care for women together with her.
---